Pumpkin

Insurance Review (2023)
Special offer:
10% Off For Each Additional Pet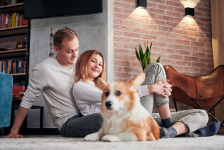 10% Off For Each Additional Pet
VIEW RATES
VPets can be Taken to Any Vet in the U.S. or Canada.

Chronic Conditions are Eligible for Coverage.

Discount for Multiple Pet Coverage.

A Variety of Insurance Plans Available.
Don't Have Time? Here's a Short Summary (1-Minute Read)
What Is Pumpkin Care Pet Insurance? Pumpkin Care is a comprehensive pet insurance company that provides coverage for dogs, cats, and rabbits. As an all-inclusive plan, they offer customizable coverage options with no caps on payouts and no annual limits on claims. You can choose from three levels of coverage—Basic, Plus, and Premium—each with different levels of deductibles and reimbursement rates.
What Does Pumpkin Care Cover? The level of coverage varies depending on which plan you choose; however, all plans cover accidents and illnesses as well as preventive care such as vaccinations and routine check-ups. Pumpkin Care will reimburse up to 90% of vet bills for eligible expenses including hospitalization, surgery, diagnostic tests, prescription medications, and more. Some common exclusions include pre-existing conditions and hereditary issues. Be sure to read the policy carefully to understand what is covered by your particular plan.
How Much Does Pumpkin Care Cost? The cost of your policy will depend on several factors including the age of your pet, their breed/type/size, deductible amount chosen, reimbursement rate selected, and more. However, premiums typically start at $15 per month for Basic plans with higher-level plans costing around $50 per month or more. It's important to shop around for the best price as prices can vary significantly between companies offering similar benefits.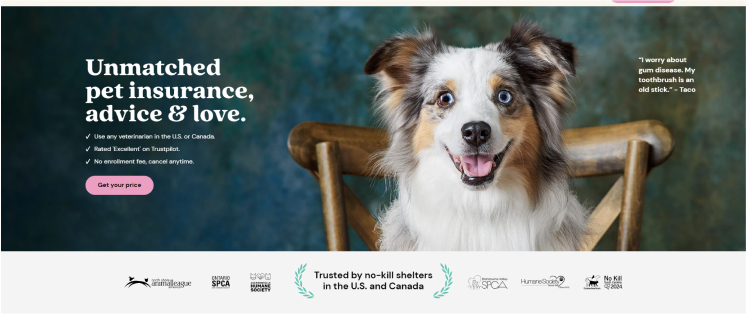 Pumpkin Pet may be new to the insurance scene, but Pumpkin is somewhat different from the traditional insurers you're used to. Instead of solely focusing on medical costs, Pumpkin Pet Insurance shifts focus to preventative care. The point of this focus is to avoid expensive medical costs and long-term medical care. There's never been a better time to get pet insurance and Pumpkin is one to watch.
PROs
Voted "Best for Comprehensive Coverage" by Business Insider

The pet insurance that prides itself on covering more, not costing less.

Fast and easy online claims process

No breed or upper age restrictions

Always a 90% reimbursement rate
CONs
You Can't Change Your Reimbursement Limit

You Can't Choose Your Coverage Limit