Prudent Pet Insurance

Insurance Review (2023)
Special offer:
10% Discount for Multiple Pets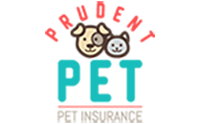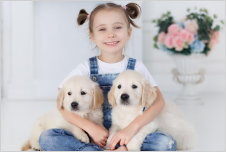 10% Discount for Multiple Pets
VIEW RATES
Rated the #1 Pet Insurance on Trustpilot

Unlimited 24/7 Live Veterinarian Chat

Lightning-fast AI-powered Claims Technology

Unlimited annual coverage cap

30-day money-back guarantee
Don't Have Time? Here's a Short Summary (1-Minute Read)
What is Prudent Pet Insurance? Prudent Pet Insurance is a company that provides pet insurance to pet owners to cover the cost of veterinary care for their furry companions. Their insurance policies offer coverage for various medical conditions and accidents, including cancer treatments, surgeries, prescriptions, emergency care, and more. Prudent Pet Insurance allows pet owners to choose from different customizable plans to suit their pet's individual needs.
How does Prudent Pet Insurance work?  After you enroll your pet in an insurance plan, you pay a monthly premium that varies based on your pet's age, breed, and health history. When your pet needs medical attention, you take them to any licensed veterinarian or specialist and pay the bill. Then, you'll submit a claim to Prudent Pet Insurance with the vet's receipt and a description of the services provided. The insurance company will then review the claim and pay the expenses covered under the policy's terms.
What does Prudent Pet Insurance cover?  Prudent Pet Insurance offers various insurance plans that cover different conditions and procedures. They offer essential coverage, such as accidents and illnesses, including hereditary conditions, behavioral issues, and dental treatment. The company also provides additional coverage, such as wellness and routine care, which can include things like flea and tick prevention, vaccinations, and preventive blood work. Additionally, they also provide a range of add-ons, including comprehensive coverage and extra coverage for prescription medications that are not covered under regular pet insurance policies.
How much does Prudent Pet Insurance cost? The cost of Prudent Pet Insurance varies depending on several factors, such as your pet's age, breed, gender, and health history. The coverage you choose can also play a significant role in the price you'll pay. However, generally, the average cost of pet insurance from Prudent Pet Insurance ranges from around $18-$70 per month depending on what kind of coverage you require.
Is Prudent Pet Insurance worth it? Prudent Pet Insurance is definitely worth it if you're a pet owner who wants to ensure your pet's health and safety. Any pet owner can attest to the fact that unexpected accidents or illnesses can happen at any moment, sometimes leaving their finances in tatters. By investing in Prudent Pet Insurance, you can have peace of mind that you're covered, and your pet is protected in the event of any accidents or illnesses.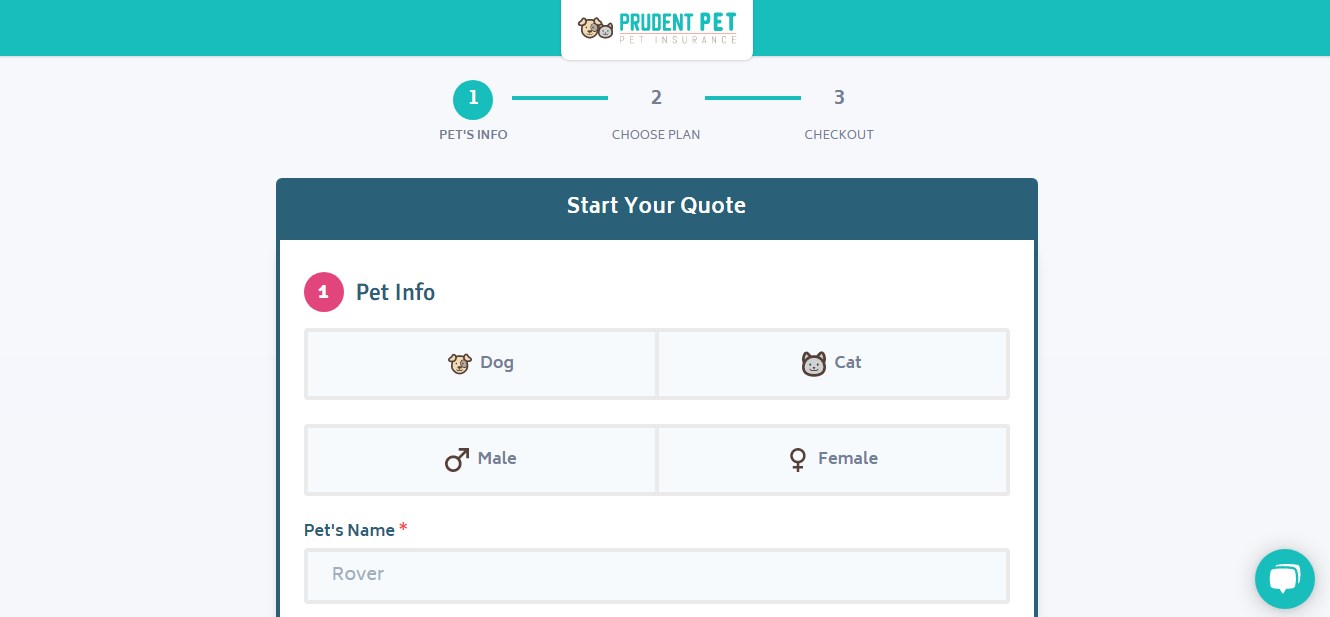 Saving insurance for your veterinarian bills gives you peace of mind knowing that no matter what ill fate might affect your pet, you will be able to pay for it. There are many different companies that offer pet insurance so finding the right one for you can be a hassle. This review of Prudent Pet Insurance will help you decide if this is the one you were looking for.
PROs
Rated the #1 Pet Insurance on Trustpilot

Unlimited 24/7 Live Veterinarian Chat

Lightning-fast AI-powered Claims Technology
CONs
No option to pay the vet directly.