When you buy a pet insurance plan, you're not just making a smart decision for your pet, you're making a sound decision for yourself. Accidents and emergencies can happen and when they do, you want to be financially prepared. An insurance policy for your cat or dog can help you weather the financial burden of costly treatment and operations. You don't want to be faced with the dilemma of having to pay for a costly operation or have your pet go without care. Pet insurance can help you have a plan in place to care for your pet no matter what. There's no better pet insurance provider than Petplan. Petplan offers comprehensive "tooth to tail" coverage for your furry friends. You get to customize your plan to be as wide-ranging or minimal as you see fit and that can really help you budget. Petplan has been around for over 40 years and they know a thing or two about pet care. Let's take a deeper look at Petplan and what makes them stand out from the pack.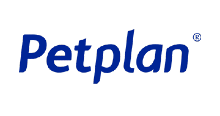 PROs
Get the Most Comprehensive Coverage!
Online Discount & Free Barkbox Offer
Comprehensive Coverage -vet exam fee!
CONs
No discount for many pets.
Pets must be taken to the vet within 48 hours of experiencing illness or injury for coverage to apply.
Delay in claiming payments.