Pawp Pet Insurance is different from the traditional pet insurance providers you see. This provider has an interesting outlook to pet insurance, making it one of the more unique providers. While Pawp is a newcomer to the insurance field, it was established by animal-loving experts. It offers a host of amazing rewards without hefty fees attached. Pawp Pet Insurance's aim is to ensure animals receive the treatments they need without their owners going into debt to pay for it.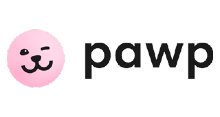 PROs
Low Monthly Flat Fee.
Your Pets can be Treated by Any Licensed Vet in the United States.
All Dogs and Cat Breeds are Accepted Regardless of their Medical History.
Chat to a Trained Veterinary Professional at any Time of the Day or Night.
CONs
Coverage for Dogs or Cats Only.
Limited Cover of $3,000.
Costs are Paid only if Treatment Occurs within a four-hour period of Being Diagnosed by a Pawp Vet.