Pet care can be expensive. While we all wish our pets will remain healthy and never have to encounter an unexpected illness or accident, these types of surprises can happen. When these situations come up, pet owners are faced with the choice of paying potentially high vet bills or being unable to care for their pets. Luckily, there is a way to protect your pets that's affordable and easy to use. ManyPets, a leading pet insurance provider, ensures that your pet will be covered should the unthinkable happen.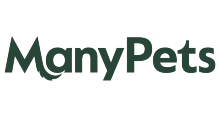 Up to 100% back on vet bills
See any licensed veterinarian in the US
Optional wellness plan

We receive advertising fees from the service providers we rank below.
Advertising Disclosure