ASPCA Pet Health Insurance Review (2023)
Special offer:
30-Day Money Back Guarantee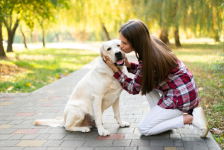 30-Day Money Back Guarantee
VIEW RATE
Up To 90% Reimbursement Of Covered Costs

Freedom To Visit Any Vet - Even Specialists

Coverage For Accidents, Illnesses, Hereditary And Congenital Conditions
Don't Have Time? Here's a Short Summary (1-Minute Read)
What is ASPCA pet insurance? ASPCA pet insurance is a type of insurance that helps pet owners cover the cost of unexpected veterinary bills. The ASPCA offers three different levels of coverage, each with different deductibles, co-pays, and reimbursement levels.
How does ASPCA pet insurance work? ASPCA pet insurance works by reimbursing you for a portion of your veterinary bill after you have paid your deductible. For example, if you have a $500 deductible and your vet bill is $1,000, you will be reimbursed for $500 after you pay the deductible.
What does ASPCA pet insurance cover? ASPCA pet insurance covers a wide range of services, including office visits, vaccinations, prescriptions, X-rays and lab tests, surgery, hospitalization, and more.
How much does ASPCA pet insurance cost? The cost of ASPCA pet insurance depends on several factors, including the level of coverage you choose, the age and breed of your pet, and where you live. Generally speaking, plans start at around $25 per month.
Is ASPCA pet insurance worth it? ASPCA pet insurance can be worth it if you are expecting high veterinary bills or if you want peace of mind in knowing that you are covered in case of an emergency. However, it is important to remember that pet insurance is not required by law and that you will still be responsible for paying your deductible and co-pays even if you have insurance.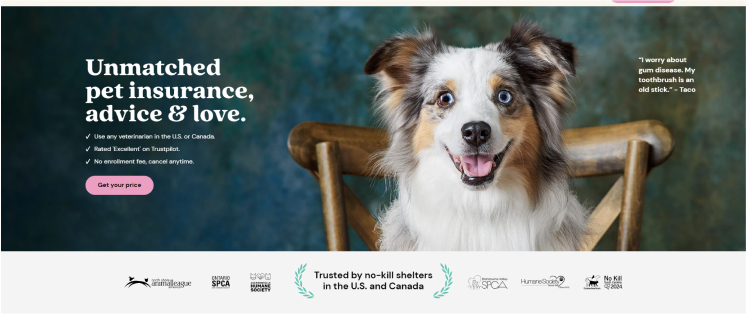 Pet insurance may not seem like a necessity, but when you have a furry friend to care for, vet bills can add up. Imagine the worst-case scenario of getting a bad diagnosis for your cat or dog. Now, try to imagine the cost associated with that treatment. If you aren't prepared you can be risking the livelihood of your pet, and no one wants to be in that position. The ASPCA® Pet Health Insurance program has affordable plans for cats and dogs that can help you prepare for the unexpected. They have complete coverage℠ plans that will help cover the cost of treatment for accidents, illnesses, behavioral issues, and hereditary conditions. These plans are customizable depending on your budget and pet's needs, you can decide deductibles, reimbursement percentages, and your annual limit. The ability to make your pet's insurance work for you makes the ASPCA Pet Health Insurance program really stand out from the crowd. There's more on this later.
PROs
Up to 90% Cash Back on Covered Vet Bills

Freedom to visit any licensed vet, specialist or emergency clinic

Choose your own reimbursement % and annual deductible

30 day money-back guarantee

Create your customized quote instantly
CONs
Coverage available only for dogs and cats

Extra pay is required for preventive care

Only 2 plans are available