Animalia Pet Insurance Insurance Review (2023)
Special offer:
No Hidden Fees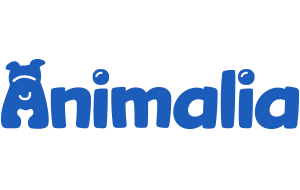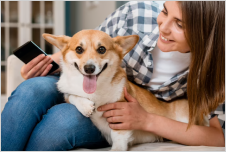 No Hidden Fees
VIEW RATE
Shortest Waiting Period in Pet insurance - Only 5 Days!

Curable pre-exiting conditions are covered

Up to 90% reimbursement on vet bills

Visit any U.S. licensed veterinarian or specialist

Accidents, illnesses, exam fees, prescriptions - all covered
Don't Have Time? Here's a Short Summary (1-Minute Read)
Pretty simple and easy to understand. There aren't actually any upper age limits, which is pretty impressive.
There are three main packages. It's fantastic because it puts your pet first and there are lots of plans to choose from, regardless of your budget or needs.
What treatments are included? All injuries and accidents are eligible under your policy. This covers anything from foreign objects to torn ligaments and diagnosis to rehabilitation.
Everyday treatments are included with Animalia Pet Insurance. Animalia also covers medication costs, specialist fees, outpatient care, cancer treatments, exam fees, and behavioral therapy.
Pet insurance is important for pet owners everywhere. This isn't just a safety net for your finances, but your pet's health too. Insurance is costly, but having no vet cover can be very costly, whether your dog is in the best condition or otherwise. Fortunately, Animalia Pet Insurance gives cats and dogs care when they most need it.
PROs
Shortest Waiting Period in Pet insurance - Only 5 Days!

Curable pre-exiting conditions are covered

Up to 90% reimbursement on vet bills

Visit any U.S. licensed veterinarian or specialist

Accidents, illnesses, exam fees, prescriptions - all covered
CONs
You Can't Change Your Reimbursement Limit